Watch Gabby Douglas Strive To 'Do The Impossible' In The 'Douglas Family Gold' Trailer
Preview Oxygen's upcoming show starring Gabby Douglas, the first African-American gymnast to win the individual all-around gold in Olympic history
Douglas Family Gold
Douglas Family Gold Premieres Wednesday, May 25th!
Oxygen's new series following Olympic gymnast Gabby Douglas and her family premieres May 25th at 10/9c!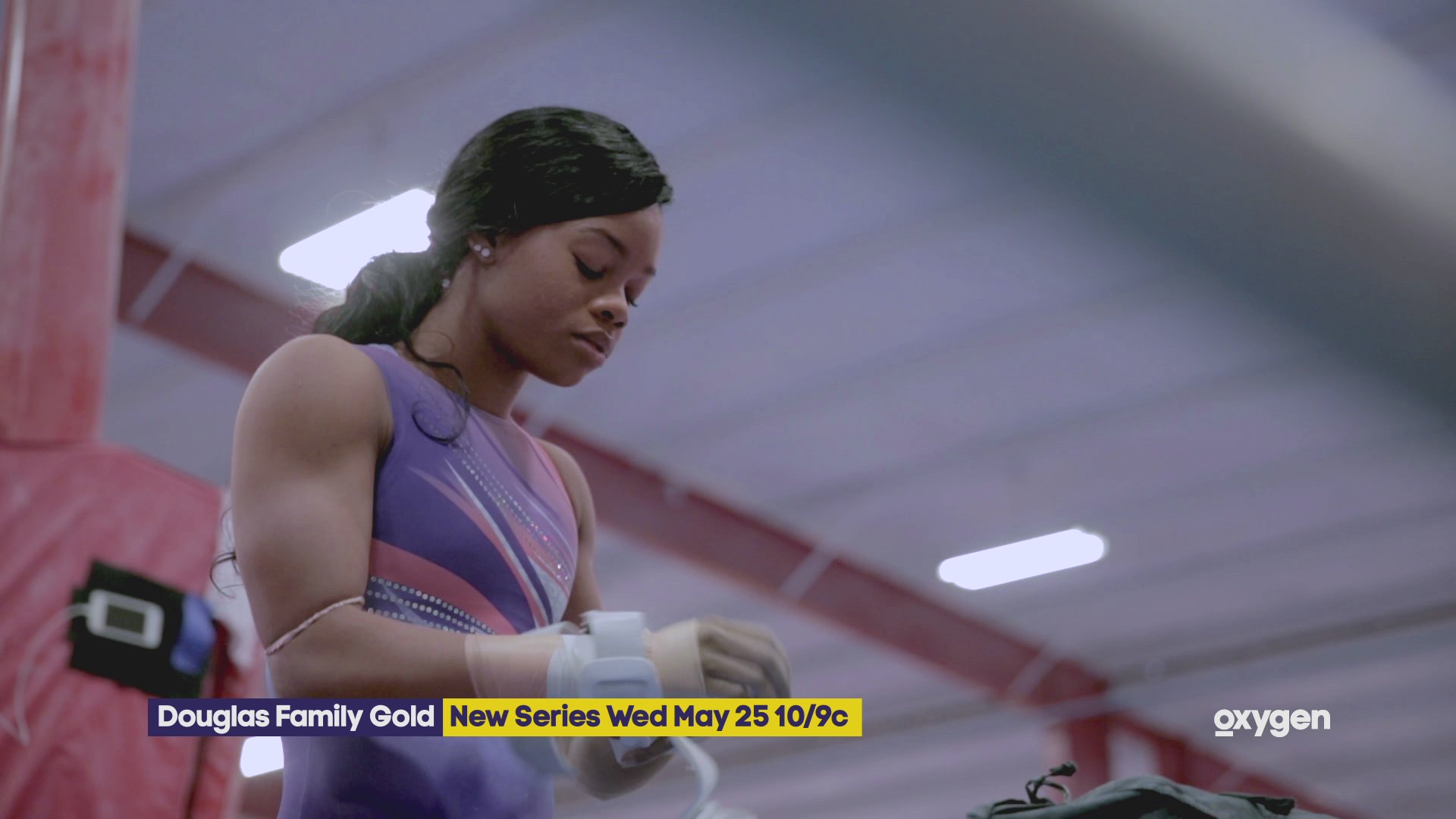 "No American gymnast has ever gone back and defended their title," says
Gabby Douglas
in the series preview for "
Douglas Family Gold
," premiering on Oxygen May 25 at 10/9c. Yet back-to-back gold medals at the Summer Olympics is exactly what Gabby is striving to accomplish—and this show will chronicle her quest to "do the impossible." 
While Gabby is the first African-American gymnast to win the individual all-around gold medal in Olympic history, the show is about more than her "sweat, blood, tears" in the gym. "Douglas Family Gold" provides an insider's peek of Gabby and her family outside of the gym. ("When I leave the gym and spend time with my family," claims Gabby. "I'm just a normal teenager.") 
The show also reveals how her family is helping her as she prepares to compete in Rio this summer—including mom and manager Natalie Hawkins, sisters Arielle Hawkins and Joyelle Douglas, brother Johnathan Douglas, and grandmother Ms. Carolyn Ford.
Gold, for Gabby, is definitely a family affair. "If I can do this," she says. "It won't just be my gold, it'll be Douglas Family Gold." 
You May Also Like...
Recommended by Zergnet