Man Butchers Wife Before Taking Toddlers To Christmas Celebration
Dustin Klopp used an axe to murder his wife on Christmas Eve of 2014. 
Homicide for the Holidays
The 12 Days Of Crime
It's shocking how many people commit murder over the holidays. Here are 12 occasions when people snapped.
For more on holiday-related crimes and murder, tune in to Homicide for the Holidays on December 3 at 8/7c and read our 12 Days Of Crime series here. 
'Twas the night before Christmas when all through the house, not a creature was stirring... Except Dustin Klopp, who was busy butchering his wife, in Lancaster County, Pennsylvania. On Christmas Eve, 2014, Dustin Klopp and his wife, Stephanie Kilhefner, got into an altercation, in which it is believed he punched her in the face before killing her.
Homicide for the Holidays
Homicide for the Holidays Premieres on December 3rd!
For most, the winter holidays mean bringing family and friends together to eat, drink, and create joyous memories to last a lifetime; but, for others, it's a time where emotions run high, anger and animosity set in and can spark an explosive combination of simmering resentments and volatile secrets.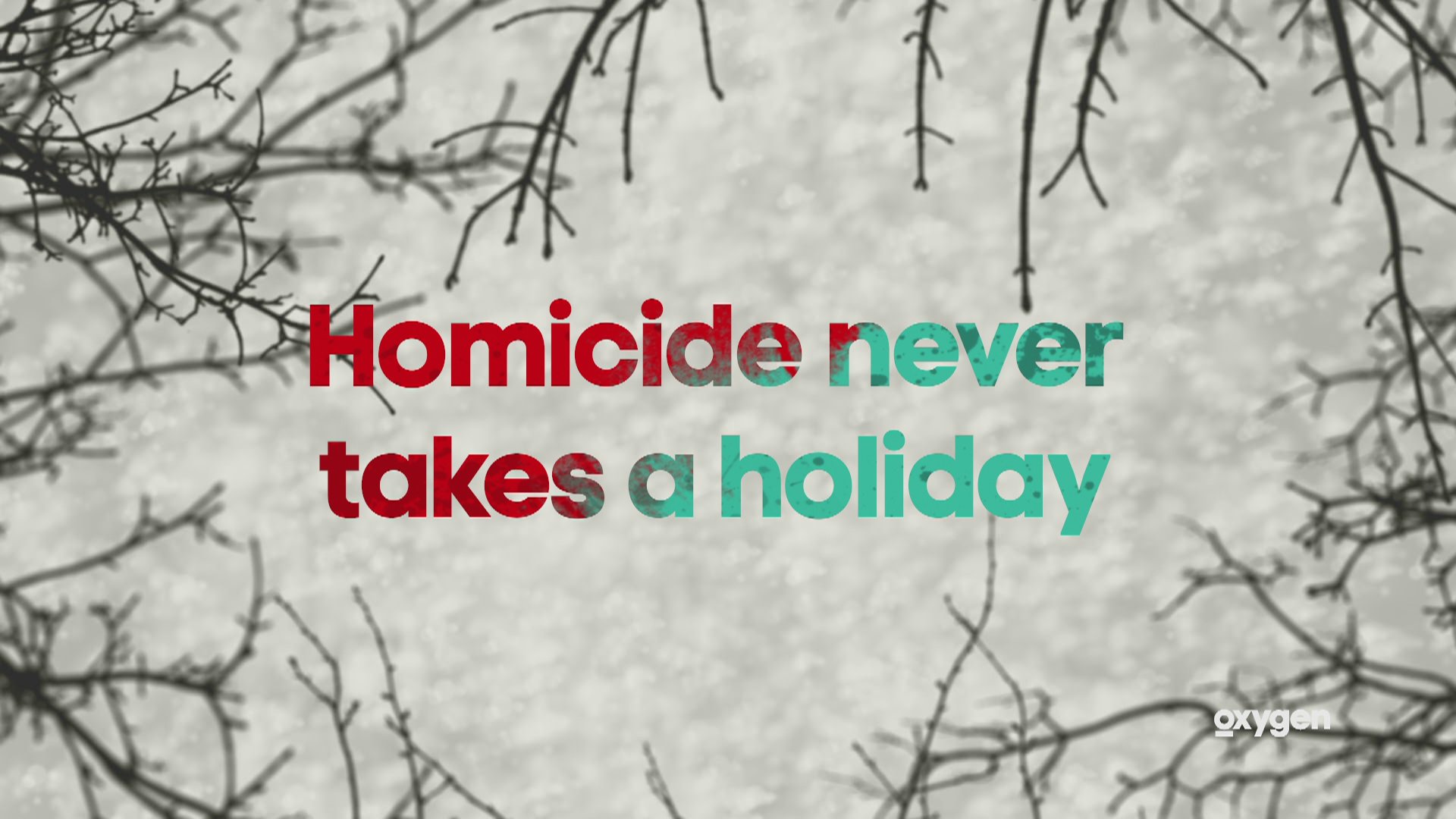 In the brutal attack, the ghost of Christmas murder reared its ugly head, as Klopp took to his wife with an axe. He used the axe to cut her throat and slice open her head, leaving her dead in the family home. In 2015, 27 people were shot and killed, and 63 people were injured by shooting on Christmas Day (not including suicide by shooting). But Klopp chose a much more gruesome instrument for his Christmas crime.
The most chilling part of the tale is that he then calmly took the couple's two toddlers, aged 5 and 2 at the time, to his parents house for a pre-Christmas celebration. At the family party, no one could tell nothing was amiss--luckily, not even the children, who were not aware of their mother's untimely death.
After the festivities, Klopp went home to clean up the remains of his wife. Like some demented Santa Claus, he put her mangled corpse into a sack. He then cleaned up all the blood spatter, and dumped her body in a shed, thankfully, rather than under the Christmas tree.
The next day, as a Christmas gift to his dead wife and the local police, Klopp turned himself in. The police were shocked to have not yet even discovered the crime, and yet already have the full confession without even a lick of investigation. Klopp was then taken into custody pending trial.
As fate would have it, Klopp never answered for his crimes before a court of law. In March of 2015, he hung himself to death in his prison cell--a gruesome end to a gruesome Christmas killing. Grim killings happen around the holidays all the time, and if you're intrigued by what drives these bizarre holiday crimes, watch Oxygen's Homicide for the Holidays.
You May Also Like...
Recommended by Zergnet