Khloe Kardashian Wants To "Keep Your Lady Parts Happy" With This To-Do List
The reality star offers tips on how to stay toned and fresh...down there.
Very Real
A Short History of Khloe Kardashian
From divorce and infertility to becoming fitness goals, see how Khloe has stepped out from older sister Kim's shadow and made a name for herself.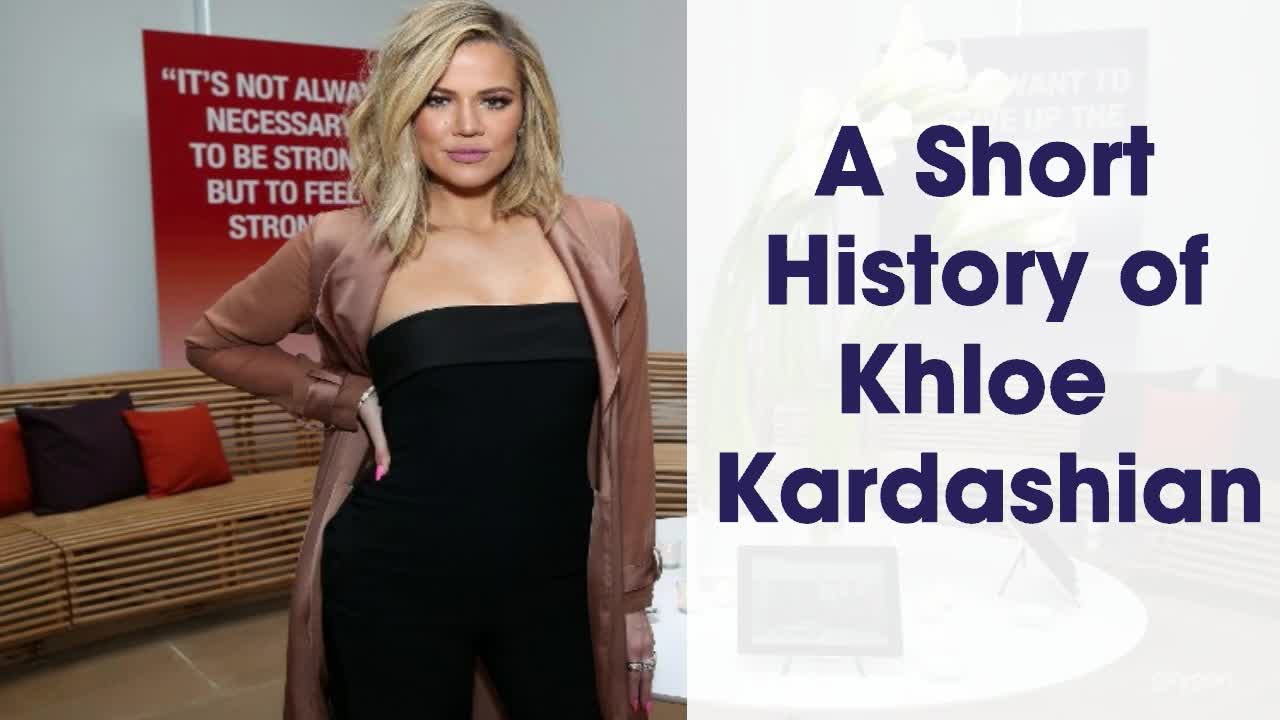 Khloe Kardashian wants to keep your lady parts happy. The reality star debuted a new post on her blog devoted to upgrading your vagina. If you want to keep up with Khloe—down there—it's gonna take a lot of maintenance.
Khloe recommends women get a facial, or vajacial, to stay toned and exfoliated. "Exactly what it sounds like! A facial for your vagina. Expect exfoliation, toning, and a 'face' mask." That sounds, interesting.
Khloe also swears by Medicine Mama's V Magic Cream (calling it "Aquaphor for your vagina!") and Good Wipes – Cleansing Flushable Wipes for Down There, which she swears works if you need a little touch-up on the go." With her boyfriend Tristan Thompson playing basketball in Cleveland, Khloe knows a little something or two about traveling for love.
Now that your vagina is exfoliated, fresh and clean, Khloe recommends keeping it "tight" with something called Glass Ben Wa Balls. "These small weighted balls are used to strengthen and tighten. Like Pilates for your cha-cha!" she writes. Ouch.
Read more tips from Khloe on her blog.
[Photo: Getty Images]
You May Also Like...
Recommended by Zergnet